Soundtrack
Listen to music from the film
Hope to See Change (preview)
Theme from Tomorrow's Hope
From the start it seemed that the specific musical textures for the "Tomorrow's Hope" soundtrack could not only invoke the various personalities in the film, but could also draw from the film's underlying contrasts: for instance, the playfulness of childhood against a backdrop of all-too-grown up dangers, or organically underscoring the nature of enduring relationships opposite the clash of encroaching modernity.
Parts of the developing musical framework fell into place all on their own: we're treated to onscreen drum performances from young Jamal Poindexter, who (in his own way) is keeping the fire burning set by his father Jamie Poindexter (of Chicago's renowned performance group, Kaotic Drumline) who performs in the film as well.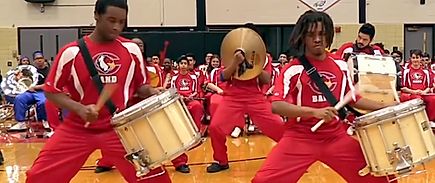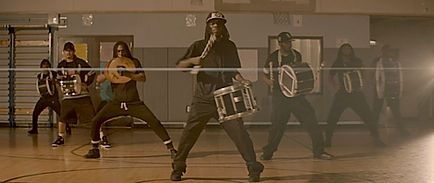 It was an obvious choice then for "Tomorrow's Hope" soundtrack composer Aaron Steinberg to further incorporate more drumline elements into the score when appropriate. Additionally, while diving into the material, Steinberg explored an unusual ambient texture with his electric guitar that provided a character that complemented the story in a lingering if somewhat unexpected way. These initial sonic experiments were heartily encouraged by editor Mohamed "Micho" El Manasterly.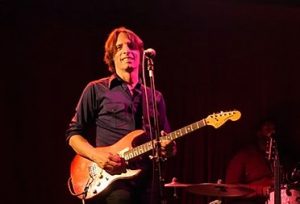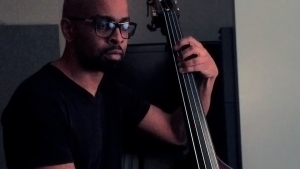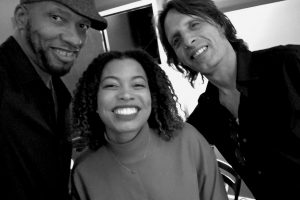 Organic aspects in the film's soundtrack are often underscored with upright bass – as performed by Chicago native Vashon Johnson. (Johnson and Steinberg have been frequent collaborators, while Johnson is known to music fans for his countless live appearances around the world, including the Saturday Night Live band, Janet Jackson, Mary J, Blige, Miley Cyrus, Wynton Marsalis, Madonna, Greg Osby, The Jonas Brothers and more.)
For "Hope To See Change" – an original song featured in the film – vocalist/bassist Keith Eaddy (Macy Gray, Dâm-Funk, Jody Watley, Loose Ends) collaborated with Steinberg to compose a memorable tune that encapsulates the kinds of themes the film explores. (Eaddy and Steinberg regularly perform together in the Los Angeles -based band Captain Danger.)
While arranging the song, Steinberg and Eaddy reached out to India Carney (The Voice, Katy Perry) who lent her stellar vocal talents to the recording session.